Welcome One More Woman Client
At The Smart Keep, we make bookkeeping + taxes simple!
You are a CEO
But it's hard to make CEO level decisions without your financials in hand each month.
You're a go getter. You built a successful business from scratch. You're learning to become a Money Master. You've never met a challenge you couldn't conquer. And yet, this little business of bookkeeping & taxes stresses you out to no end. It's always in the back of your mind.
Does this sound familiar?
You work A LOT (even if your dream is a 4 hour workday), and your to do list is still a mile long.
You know how to make money and sell your awesome services/products, but tracking that income is one more thing you don't have time for.
You see money flowing into your business, and then you see it flow right back out again and never really know where it all went.
You wish you had someone to talk about your finances with, but you can't go airing your numbers to just anybody.
You always say this year you won't get behind; you'll be prepared, but tax time always sneaks up on you and leaves you with a pit in your stomach. Quarterly estimated taxes do the same...
You're ready to feel organized and prepared.
You're READY to really understand your finances.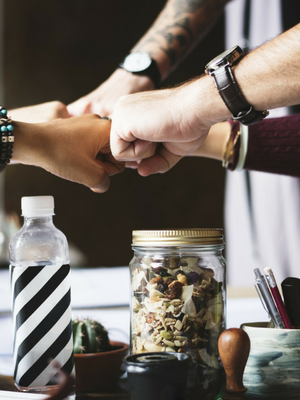 You're ready to hire an amazing bookkeeping team!
I've seen so many women come to us, ready to stop feeling like they're stumbling around in the dark. They were afraid to work with a bookkeeper or tax preparer, afraid their books would be too big of mess.
But what they found is clarity, a friendly face, and comfort knowing that their 'mess' was transformed into a clean set of books.
Here's what's about to happen:
No more stress building in the back of your head, because this task is OFF your to do list!
Tracking income will be automated and simple.
You will know where your money is going each month simply by taking a look over your Income Statement (P&L).
Any time you feel like you need to talk about your money, you'll have us!
Taxes will be easy peasy! No, really! We'll capture each business deduction as it happens and do a simple interview at tax time to make sure you get every deduction and credit you deserve!
We know that bookkeeping & taxes can feel overwhelming...but it doesn't have to be that way.
We will do the heavy lifting. When we need something from you, we will take you by the hand and walk you through the process so you never feel alone.
Simple Accounting
Bookkeeping & tax services to help you stay on top of your finances as you grow into a CEO.
Yes, we focus on accuracy and timeliness, but most importantly we are here for you.
We're always working in the background, but available when you need us.
I'm sure you've heard horror stories of accounting "professionals" ghosting their clients.
So don't take our word for it, see what our clients have to say!
Out of a mutual passion to help female business owners succeed and grow their businesses to the heights they've always dreamed, One More Woman and The Smart Keep Inc decided to partner together.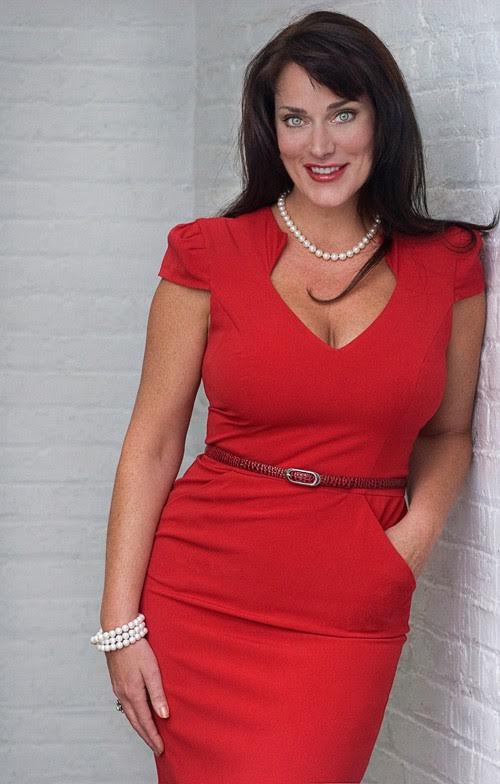 Jennifer Love, the visionary and CEO of One More Woman
kept seeing that women in her program were having trouble finding a reliable bookkeeper.
Callie Sitek, the CEO of The Smart Keep Inc
was excited to step in to offer these women the help they need as they grow their businesses!
Of course, if you've landed here you already know Jennifer, but I'd like to introduce myself.
Hi, I'm Callie!
While money, bookkeeping, and taxes are what I've built my business around, I wasn't always on this path.
Before starting The Smart Keep, I was a virtual assistant. The first time I tried to do my own bookkeeping, I cried 😭
I was completely lost and had no idea what I was doing. When I Googled bookkeeping tutorials, everything I found was so confusing and boring I just quit. I way overpaid in taxes that year.
But I saw the need for bookkeeping and tax help from someone who didn't shame or talk above business owners.
So I filled the need!
Now here I am, almost three years later, the CEO of my own business. Helping other women see their numbers and actually understand what they are looking at.
It's my dream "job!"
We've created a special package just for One More Woman clients!
Here's what you'll get:
Monthly Bookkeeping & Monthly Reports
So you always know exactly where you stand financially. No more feeling in the dark!
($3,600 - $12,000 annual value)
Personal & Corporate Tax Return
So you don't have to deal with transferring financials between two people. Note: If you have a tax preparer you already love, we will be happy to help get your financials to them as needed.
($800+ value)
Monthly Payroll for Owner (S Corp only)
So you don't have to worry about staying compliant. We'll help you figure out the right compensation to help you stay in the IRS' good grace, but also make sure you aren't paying too much self employment tax.
($1,200 annual value)
Unlimited Communication
So you never feel alone again. You'll be able to see our progress on your books and get help anytime you need through our project management system, Trello. If you need to talk, we'll be happy to set up a call and get your questions answered!
($720 value)
Profit Strategy Session
So you won't be mulling your numbers around in your head alone. We'll take a look at your finances together and brainstorm any ideas we can think of to help you can create greater profitability in your business.
($750 value)
Add-Ons Available
1099-MISC Filing for Contractors

Payroll for Additional Employees

Inventory Management for Product-Based Businesses

Sales Tax Filing

Accounts Receivable (invoicing, following up on unpaid invoices, etc)

Accounts Payable (bill pay)
Total Value: $7,070-$15,470 Annually
That's $589-1,289/month
Your Special Deal
Through One More Woman
Sign-Up Process
When you click the button to sign up, you'll be taken to a scheduling page. Pick a time that works for you and then you will see a questionnaire. Please try to be detailed and honest on these questions so I understand the basics of your business when we get on our call.
At our scheduled time, we'll have a Zoom call to meet "in person." I will ask some more questions to see if we can help you and your business. If you feel like a good match, I'll invite you to become one of our clients.
FAQ
Q: How does this work virtually?
A: While it may seem different, being in person isn't necessary for us to do your bookkeeping and taxes. The accounting software will link to your bank so we will have all of your transactions in real time. We'll categorize what we can and if we have any questions, we'll let you know!
Q: But what about receipts?
A: We actually very rarely need to see receipts. As long as you've got them in case of an audit, you're A-OK. We can help you set up a digital system to keep these organized.
Q: What if I need more than this package offers?
A: We've got several add-ons to cover your needs. Just let us know what you need and we'll be happy to come up with a custom package that has everything you're looking for!
Q: Why not just go to my local accounting office?
A: You can totally do that! And while I'm not saying your local office will have these issues, I do want to share why some other clients have switched to us from a local accounting firm:
"They were too old fashion. My stuff wasn't online, it was on a desktop!"
"I could never get them to send me my financial statements. I sent emails many times and never heard back."
"They kept second guessing my deductions because they didn't understand online business. It was a fight every month."
"I wish I just had someone to talk to about my finances, but that's not how it works with them."
"They made me feel dumb. They used all these accounting words and skipped right over the important parts, but I felt stupid speaking up and asking questions."
I get that it's a leap of faith trusting someone with your finances, but please hear me when I say...
We will NEVER ghost you.
We will NEVER leave you confused.
We will always have your back.
We LOVE our clients and we can't wait to have you on board with us so we can help you work toward your BIG BOLD GOALS!